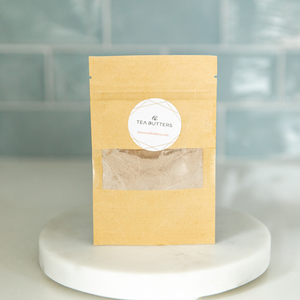 Uses: Softens the skin, reduces sebum, removes dead skin cells, rebalances skin, and tightens pores

Directions: Mix clay with water, rose water, aloe vera juice, or diluted apple cider vinegar. Apply to face / body / hair for 5-15 minutes and then rinse off.

Do not inhale. Do not consume. Avoid eyes.
2 oz